Walk of Saint Anthony
The Last Walk of Saint Anthony from Padua.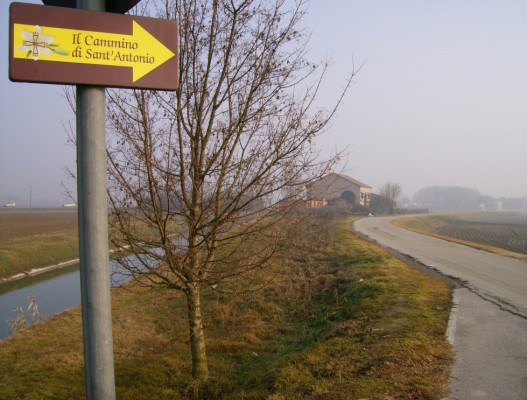 The Last Walk of Saint Anthony is a pilgrimage undertaken by pilgrims and devotees of the saint, very well-known even among the younger faithful. The itinerary follows an ancient path, rediscovered and valorized by the Franciscan Friars Minor, along the road traveled by Saint Anthony in 1231 when, knowing his death was near, he asked to be taken by oxcart from Camposampiero to Padua. The pilgrims who complete Saint Anthony's Walk receive a cartula, which is a sort of certificate and benediction in Latin, signed by the Rector, which officially acknowledges completion of the pilgrimage.
Info
Tel +39 049 9315711
info@ilcamminodisantantonio.org
www.ilcamminodisantantonio.org